Thetha Nathi launched
The Speaker of the Western Cape Provincial Parliament (WCPP), Honourable Masizole Mnqasela, hosted the launch of the institution's new public engagement programme, Thetha Nathi, in Oudtshoorn, and via simulcast in George, today, 21 September.
The idea for Thetha Nathi, meaning "speak to us", came about during a public Engagement conference held in 2019, with the aim of increasing the inclusivity of a provincial parliament in touch with all people of the Western Cape. However, the COVID-19 pandemic made it impossible to implement at the programme earlier.
Today's hybrid event was attended by community leaders, representatives of community-based organisations, mayors, speakers of municipalities, councillors, constituency representatives, faith leaders and Members of the WCPP. Due to COVID-regulations only a limited number of guests were invited to attend in-person while others were invited to follow the livestream.
Following the welcome by the Speaker of the Oudtshoorn Municipality, Barbara Owen, Speaker Masizole Mnqasela had the opportunity to address guests about the aim of the Thetha Nathi public engagement programme.
"The provincial parliament is not a place in Cape Town. It is a parliament for all the people of the Western Cape. It covers the whole Western Cape. When I became Speaker, I said that we will be doing things differently. I wanted us to be more impactful in how we go about law-making, public participation and oversight. That is exactly why we are launching Thetha Nathi today, to respond to the needs of all our people, to improve our bonds and to establish an emotional connection between people and the Provincial Parliament," said Speaker Mnqasela.
Speaker Mnqasela continued by expressing that the Western Cape Provincial Parliament, an institution with the vision to be the best at what it does, places the people of the Western Cape at the centre of everything it does. He demonstrated this by the example of the institution's response to COVID-19: "We were able to use our resources and creativity to continue with the work of the WCPP uninterrupted by going virtual. We even made changes to the rules of the House to accommodate this new way of fulfilling our mandate, long before other parliaments caught on. The problem is, however, that the people in the communities might not have been aware of this."
"I hope you will use this opportunity to engage and share ideas. We can learn from each other. Become an ambassador of Thetha Nathi by telling everyone about it. Thetha Nathi is beyond a talkshow. We care for you and appreciate you," he concluded.
It is envisaged that this programme will be rolled out to all areas in the Western Cape, commencing in the Garden Route District with the launch today and programmes planned for Mossel Bay and Ladismith on 22 September.
Details of the Thetha Nathi programme for 22 September:
​ 10:00
Diaz Strand Hotel, 1 Beach E Blvd, Mossel Bay
​ 11:00
Oaksrest Vineyards Guest Farm, Dwarsrivier, Ladismith
Image: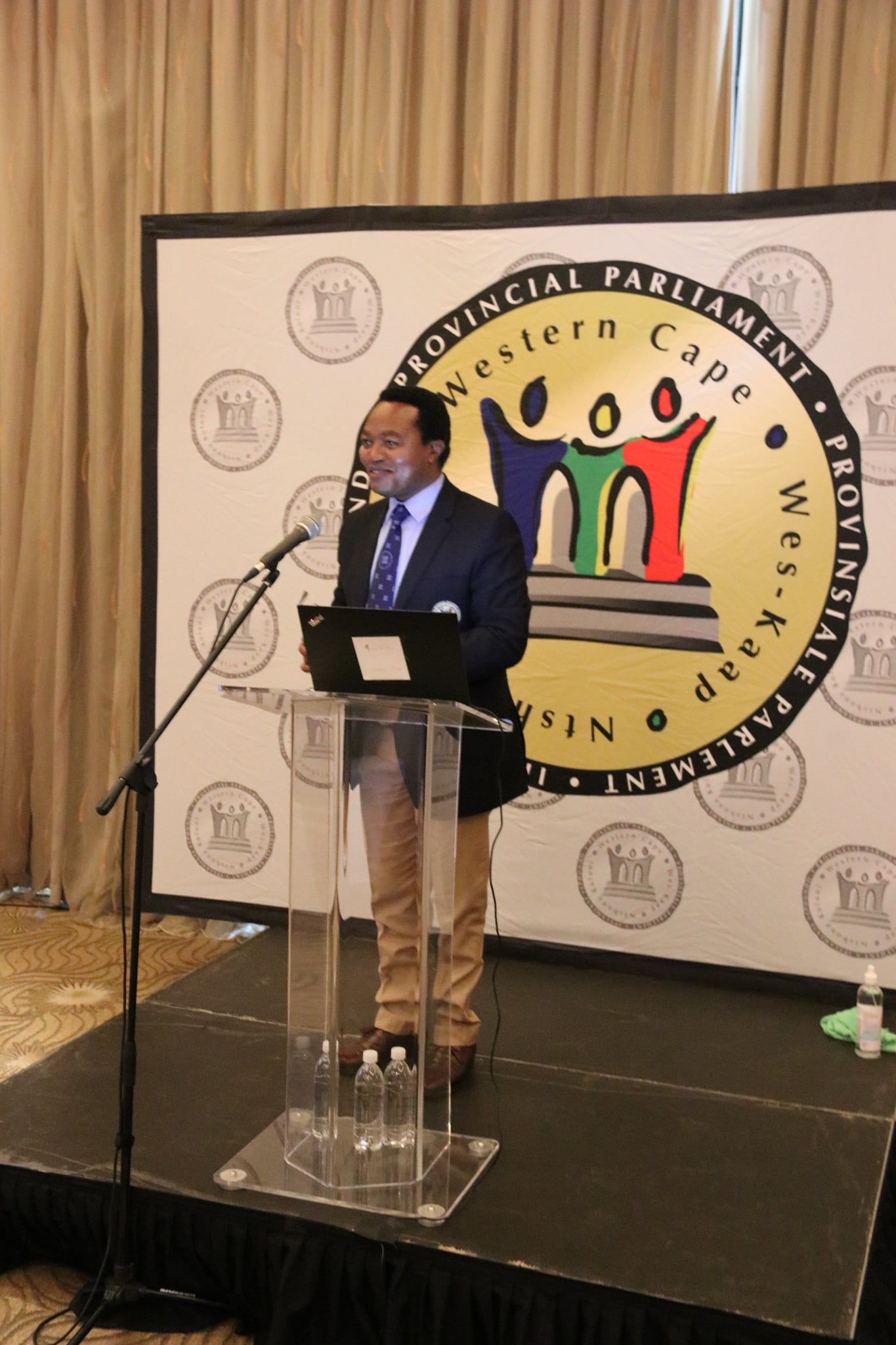 Feature on Home Page Carousel: