Speaker's Debate commemorating National Women's Month
Speaker Masizole Mnqasela has announced that he has initiated a Speaker's debate in commemoration of National Women's Month to take place in the Chamber of the Western Cape Provincial Parliament on Thursday, 15 August 2019 at 14:15.
The duration of the debate will be 90 minutes and will be attended by invited representatives from various NGOs, community organisations and other relevant bodies involved in women's issues. The Members of the seven political parties represented in the WCPP will be taking part in the debate and will also be inviting guests to attend the debate.
Members of the media are welcome to attend the debate. The media access procedure for normal sittings will be in effect.
Image: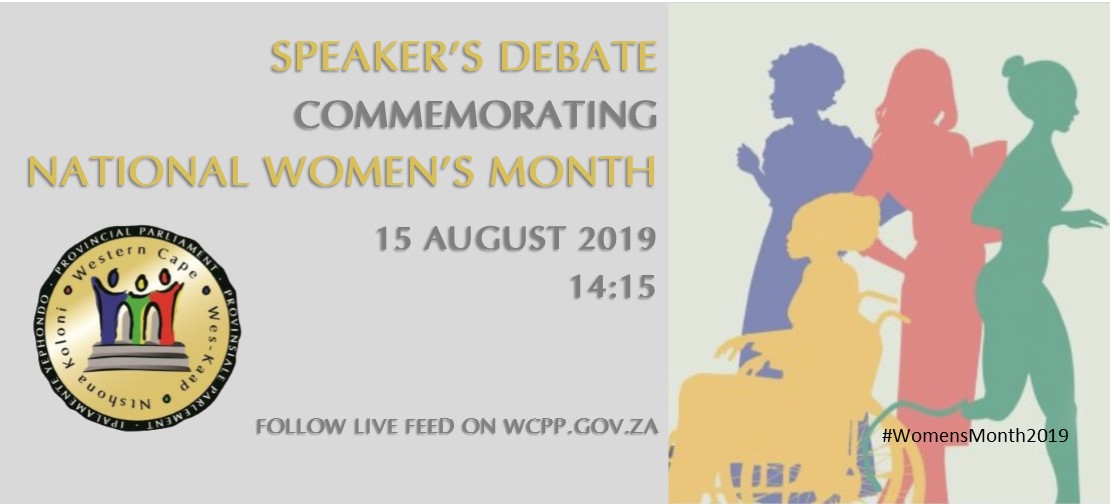 Feature on Home Page Carousel: