Public hearings on School Education Amendment Bill
The Western Cape Provincial Parliament's Standing Committee on Education will conduct public hearings on the Western Cape School Education Amendment Bill [B1-2018] as part of its constitutional responsibilities from 19 June to 21 August.
The main objectives of the bill are to amend the Western Cape Provincial School Education Act, 1997:
to make provision for goods and services relating to education in the province to be centrally procured;
to regulate monitoring and support of curriculum delivery at public schools;
to make provision for the establishment and functions of a Schools Evaluation Authority;
to make provision for the establishment of collaboration schools and donor funded public schools;
to make provision for the establishment of intervention facilities to which learners may be referred in
certain circumstances;
to delete a provision that authorises the closure of part of a public school;
to further regulate the power of the Provincial Minister to determine certain norms and standards and the functions and procedures for the establishment and election of representative councils of learners;
to authorise certain tests related to the admission of a learner to a public school for learners with special education needs;
to make provision regarding the consumption and sale of alcoholic liquor on school premises or during school activities subject to conditions;
to provide that a public school must obtain the prior written consent of a parent authorising the learner
to attend a school activity outside of the school premises.
The public hearings are arranged as follows:
| | | |
| --- | --- | --- |
| Date | Venue | Time |
| Tuesday, 19 June | Swartberg Primary School, Fifth Avenue, Bergsig, Caledon | 18:30-20:30 |
| Monday, 25 June | Gerrit du Plessis Secondary School, Panorama-Meent, Riversdale | 18:30-20:30 |
| Tuesday, 26 June | Bridgton Secondary School, 2 Bergin Street, Bridgton, Oudtshoorn | 18:30-20:30 |
| Tuesday, 17 July | Klawer Community Hall, Alpha Street, Klawer | 18:30-20:30 |
| Tuesday, 14 August | Klein Nederburg Secondary School, Newman Street, Paarl | 18:30-20:30 |
| Tuesday, 21 August | Chamber, 6th Floor, Legislature Building, 7 Wale Street, Cape Town | 18:30-20:30 |
Requests to make verbal presentations at the scheduled public hearings must be submitted to the Committee Coordinator at least one day before the scheduled public hearing. Written submissions must be received by Friday, 24 August 2018.
The bill is available on the Western Cape Provincial Parliament's website for download: https://bit.ly/2l0afp1.
For enquiries, to request a copy of the bill, to submit written submissions or to request an opportunity to make a verbal submission, contact the Committee Coordinator, Ms Wasiema Hassen-Moosa on Tel 021 487 1630 or email Wasiema.HassenMoosa@wcpp.gov.za. Media representatives can contact the Chairperson of the Standing Committee on Education, Hon Basil Kivedo, for comments or interviews on Cell 082 442 4412 or email bkivedo@wcpp.gov.za.
Image: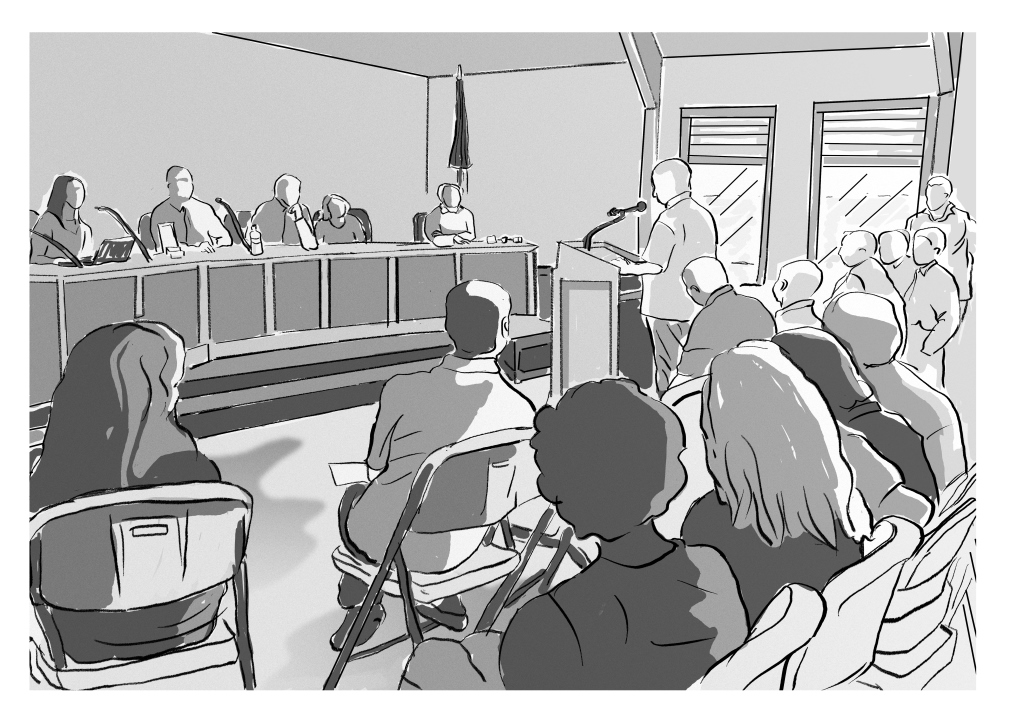 Feature on Home Page Carousel: