Schools Competition
20TH COMMEMORATION OF THE CONSTITUTION AND
THE INCEPTION OF THE NATIONAL COUNCIL OF PROVINCES
SCHOOLS COMPETITION
IN COLLABORATION WITH
THE WESTERN CAPE EDUCATION DEPARTMENT
AIM OF COMPETITION
To gather learners' views / impressions of the impact of the Bill of Rights on their lives
COMPETITION RULES AND SELECTION CRITERIA
A: GRADES 6-9
CREATIVE ARTS AND POSTER COMPETITION
Entries may include paintings, art, or drama on rights of children in South Africa
CRITERIA
Selection of competition winners will be based on level of creativity, appropriate application of the Bill of Rights and the Constitution
FORMAT OF SUBMISSIONS
All poster entries must be submitted on A1 size sheets
Water paint, oil paint, pastels, colour/plain pencil crayons, or charcoal may be used for art work
Drama or scripted plays should be between 5-10 minutes in duration and should be submitted in MP4 format
Drama groups should consist of 2 (minimum) to 5 (maximum) participants
English subtitles will be required for non-English medium performances
B: GRADES 10-12
CREATIVE WRITING COMPETITION
The writing competition learners to write an essay on what the Bill of Rights mean to them as South Africans born after the adoption of the Constitution.
CRITERIA
Selection of competition winners will be based on level of creativity, appropriate application of the Bill of Rights and the Constitution.
FORMAT OF SUBMISSIONS
All writing entries must be submitted in MS Word format, with Times New Roman (12) font, 1.5 paragraph spacing, and cannot exceed 500 words
Only typed submissions will be considered
Entries must clearly stipulate the name, surname, school, grade and age of the entrants.
Presentations with musical accompaniment must be submitted in MP3 format.
Creative writing group presentations should consist of 2 (minimum) to 5 (maximum) participants
Submissions may be done in English, Afrikaans or isiXhosa. Special submissions such as in Braille and/or sign language must be accompanied with English translations or subtitles.
IMPORTANT DATES:
Closing Date for All Submissions : 23 June 2017
Presentations by Competition Finalists : 26 June 2017 at the WCPP in Cape Town
ENTRIES
Entries can be submitted:
By post: The Public Education and Outreach Section, Schools Competition, PO Box 648, Cape Town, 8000
By email: cferndale@wcpp.gov.za
Delivered by hand/courier: The Public Education and Outreach Section, Western Cape Provincial Parliament, 7 Wale Street, Cape Town, 8001
ENQUIRIES
Image: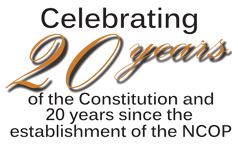 Feature on Home Page Carousel: